Jujutsu Furby
A JJK free-to-view fanzine themed "Furbies". Yes.
About
It says it right there on the tin: A Jujutsu Kaisen zine themed about furbies.

Whether this means one of them is a furby, all of them are furbies, or they are humans cursed to be surrounded by furbies, furbies will be showcased.

The zine is SFW and free-to-view. This means that the zine will be free for public viewing once it is completed.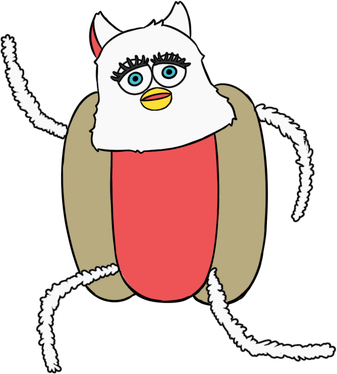 Name: Nic
Role: Co-Head, Co-Art Mod, Social Media Mod, Organisation Mod
Age: 21
Socials: Instagram , Twitter
"gojo, pay for my furby related therapy"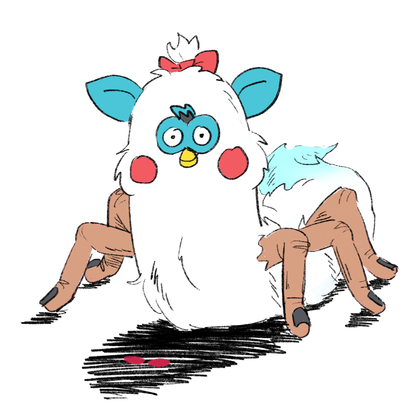 Name: March
Role: Co-Head, Co-Art Mod, Graphic Design and Layout Mod
Age: 22
Socials: Instagram , Twitter
"Gojo Satoru (Furby and non-Furby alike) is a menace to society."
Schedule
Time Zone: GMT+8

Interest Check: 8 May - 28 May
Interest Check Results: 5 June
Contributors App: 7 June - 30 June
Emails Sent: 5 July - 8 July
Concept Check: 12 July - 18 July
1st Check-In: 6 August (Sketch)
2nd Check-In: 10 September (50% done)
3rd Check-In: 1 October (80% done)
Submissions: 15 October (100% done)
Zine Release: 31 October
FAQ
Q: What is a fanzine?
A: A fanzine is an unofficial magazine with works from various artists drawing from the same series and theme.

Q: What is a pinch hitter?
A: It means that if any of the contributors drop out, we will call upon a pinch hitter to take their place.

Q: Is the zine spoiler free?
A: We are keeping away from major spoilers, but manga only characters are welcome!

Q: Is there a minimum age requirement for contributors?
A: All contributors have to be 16 and above. All mods have to be 18 and above.

Q: Is this zine SFW?
A: This zine is strictly SFW. Please no NSFW furbies I'm begging you. How and why.

Q: My portfolio has NFSW content. Is that allowed?
A: For portfolio/example works, yes you are allowed to show NSFW works.

Q: Are we allowed to sell our works after the zine?
A: Yes. Your work belongs to you so you are allowed to sell them AFTER the zine.

Q: What if I do not have a Discord?
A: Please make one as all important announcements and communications will be done there, including concept check and check-ins.

Q: are mods ok?
A: :)

If you have any other questions, feel free to ask us on CuriousCat, Twitter or Instagram!